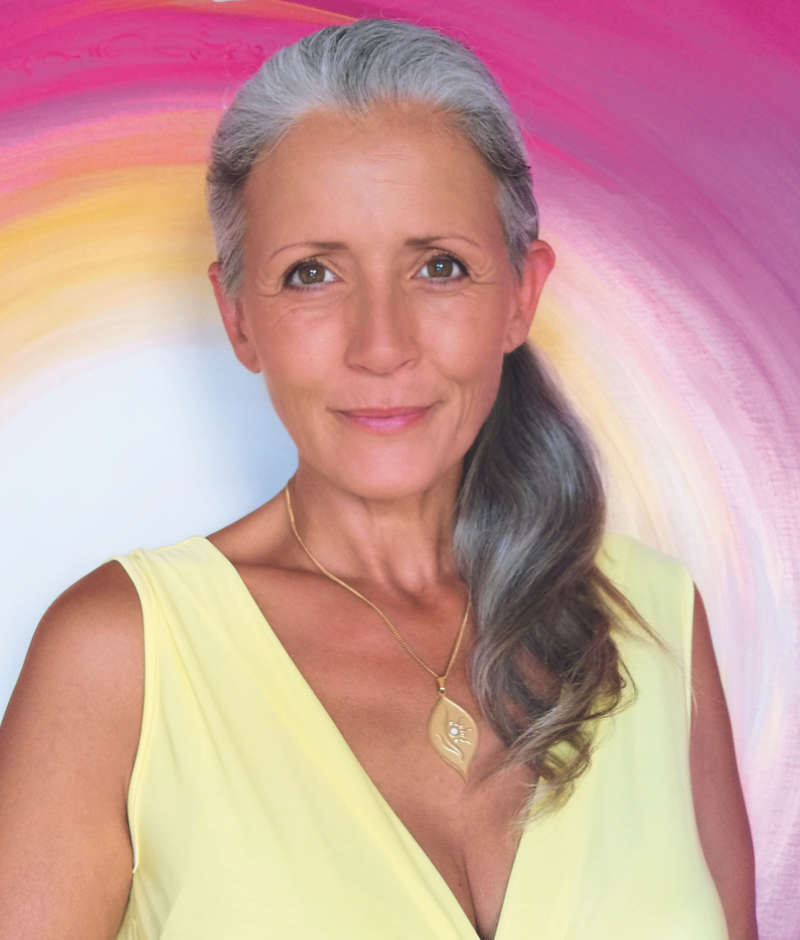 A few words about me
My name is Sonja Ariel von Staden. I am a holistic artist, author, seminar leader and life counsellor. My life is art, creativity & philosophy. It has always been that way! Ever since I can remember I have wanted to paint and write. I have always captured the colours of the world and made them visible.
Ever since I could hold a pencil, painting has been my access to people, animals, nature and the mysteries of this universe. I have always been as interested in people and their motivations as I am in the interrelationships and structure of life on this beautiful earth, which is very close to my heart.
I was born in 1969 into a creative family, which, however, never showed its creative power publicly. I grew up with the belief that "You can't earn money with art! Do something proper!" I went the way of a freelance graphic designer. But painting is the basis of my being, so I created pictures as often as I could.
Since 1990 there have been many exhibitions, but I have been living my official status as an artist since 2002 – with joy and enthusiasm. I live my creativity not only as a painter, but also as a designer. I love to design beautiful amulets and other objects. These can be purchased in my online shop.
My paintings have experienced a great increase in value over the past years. If you can't afford or don't want an original, you can also buy wonderful, high-quality prints. It makes me very proud and happy when friends of my art enrich their home work spaces with my energetic works. Creativity knows no bounds – and every day I look forward to new ideas that I am yet to realise.
In 2012 I emigrated to Ibiza with my husband Siranus, which gave my creativity new strength, because I have always been a sun child. Painting, writing and coaching in the open air, surrounded by the beautiful nature of the European south, the special light and the Mediterranean Sea is a wonderful source of inspiration.
After my separation in early 2017, I now live on the neighbouring island of Mallorca and enjoy a new, deep and magical energy here in the southwest. The freedom to be and show what and who I really am is my drive and calling.
I want to share with you these special, magical, philosophical and colourful facets of being that I perceive. I want to inspire you to think outside the box, to feel and to expand your horizons. Life is so much more than most people perceive… Enjoy my pictures, books, videos and texts.